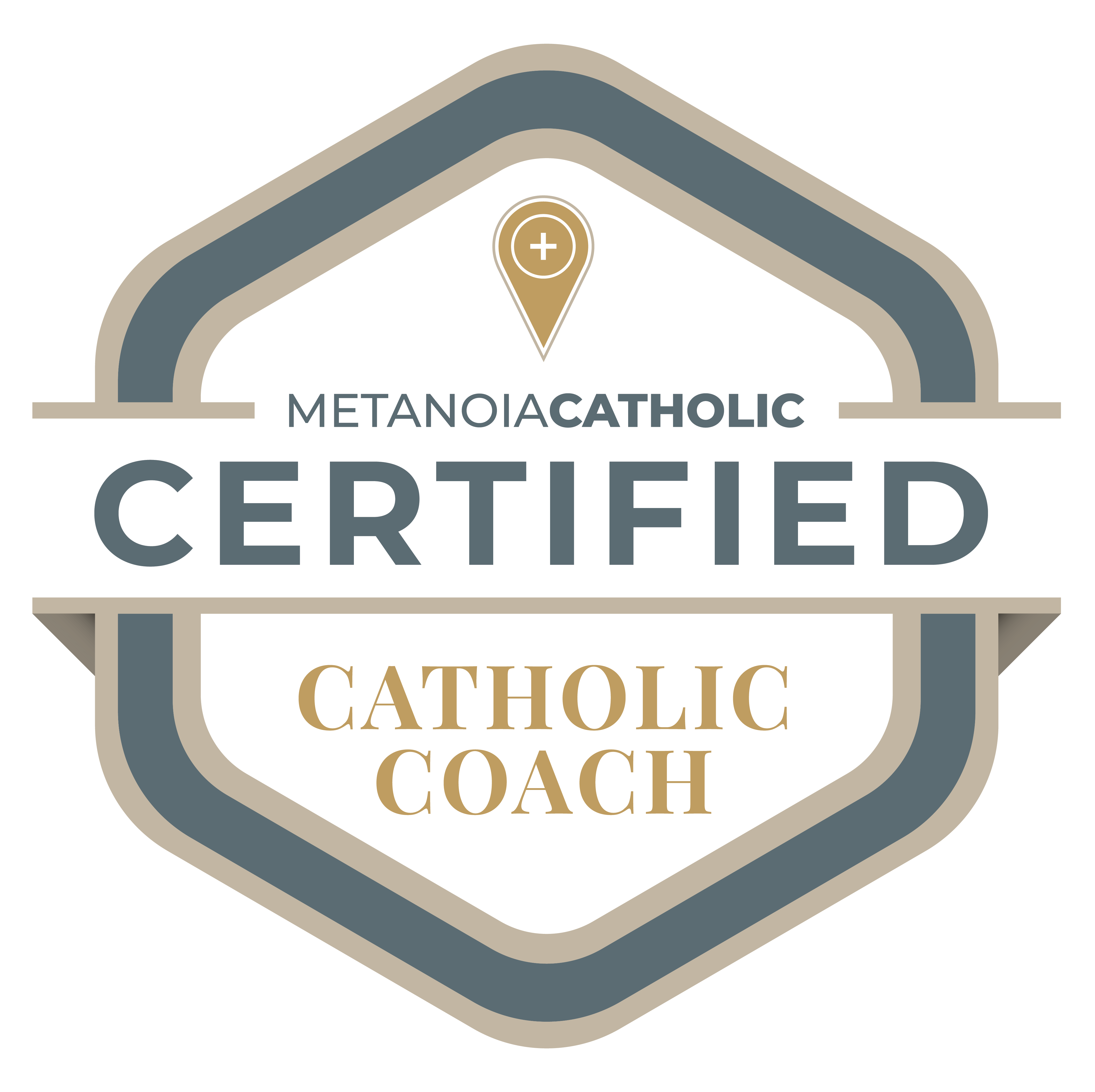 Registration is Closed for Fall Cohort
Joe Bland - CCC Graduate
My training with Metanoia Catholic has equipped me with invaluable new skills and tools. These new tools will play a vital part of my ministry to help further the Kingdom of God.
Elizabeth Saenz - CCC Graduate
Metanoia Catholic's coaching certification has been the Mount Tabor of my interior life. And like St. Peter, I just want to pitch a tent and bask in the glow of this transformation. But I know Christ's work is waiting down the mountain, and I cannot wait to run after Him and see what He has in mind.
Why We Got Started
When Erin and Matt Ingold reached the point of frustration and burnout in balancing life as parents, professional coaches, and trying to be involved at their parish, they knew something had to change. So they began to focus on combining their life coaching experience with their Catholic Faith — and found their lives being transformed in amazing ways. To help more Catholics experience the powerful effects of this model, while avoiding many of the New Age pitfalls in the self-development world, they launched Metanoia Catholic. Drawing on their coaching experience and training with the Theology of the Body Institute, Franciscan University of Steubenville, the Augustine Institute, and Divine Mercy University, Erin and Matt focus on helping each person find freedom by growing in grace and virtue in partnership with God.