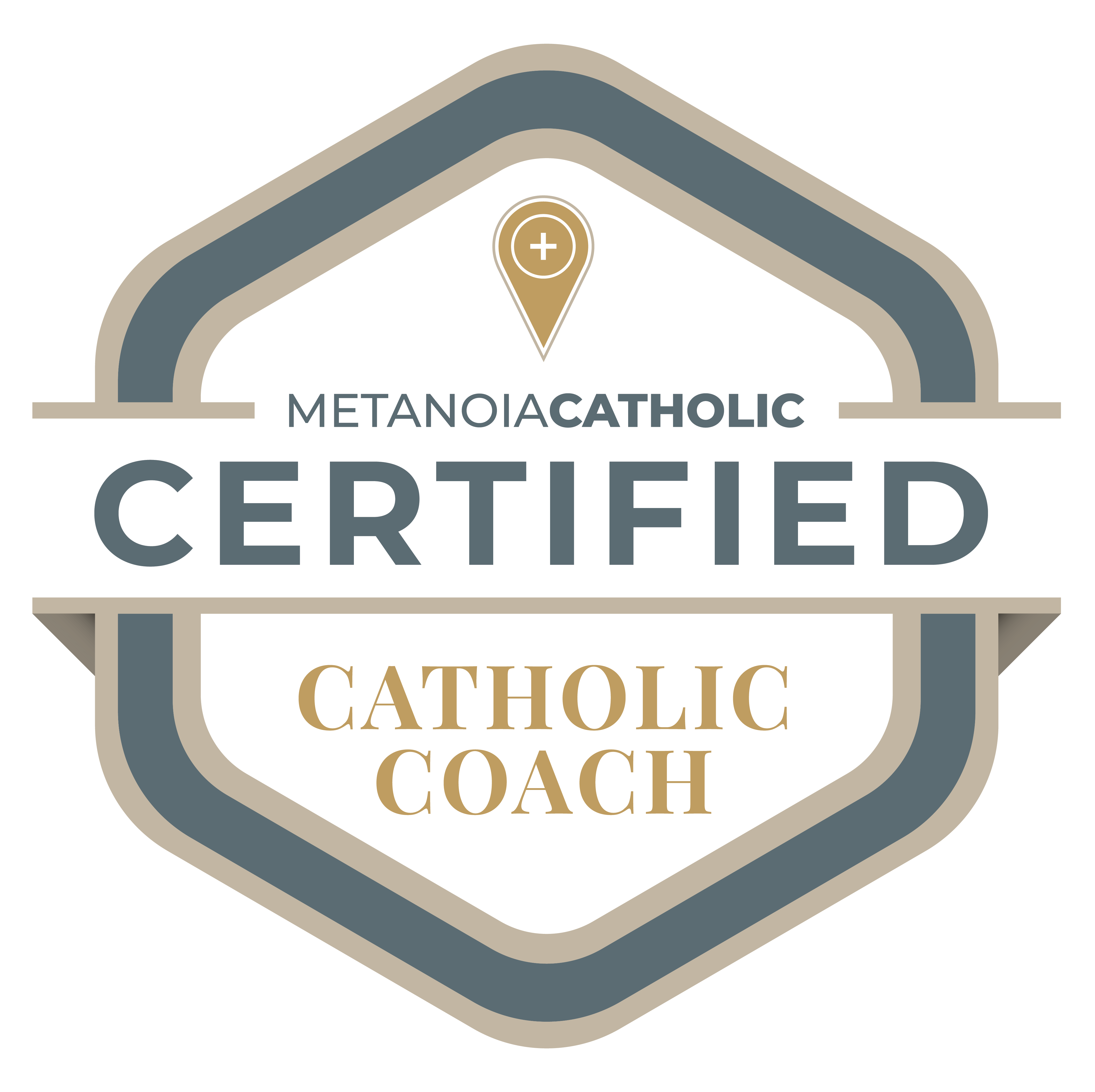 Are you ready to be a Certified Catholic Coach?
Your next step into the incredible career of Catholic coaching begins here. Are you coming?
Limited enrollment of 40 students and ONLY 15 seats left. So don't lose your seat!
Registration For Our Fall Cohort Closes On September 24th
Days

Hours

Minutes

Seconds
Only 40 Total Slots Available
The final registration deadline for our 2023 Spring CCC cohort is September 24th at 11:59 p.m
.
Moses Nuñez
Being a part of the Catholic Coaching Certificate program has been nothing short from transformative. I wasn't quite sure what to expect going into the program, and quite frankly I was definitely NOT in the financial means to make such a big decision, but I decided to take a chance. Now that I am working on completing my program, I am confident that I am being prepared in a way that can make a difference while being able to earn some financial reward.
If you are unsure… I would suggest giving it a shot! You won't regret it!
Monica Elias
CCC has changed the trajectory of my life forever. The care that has gone into preparing the lessons is second to none. The group coaching is powerful and transformative; the coaching practice drills are well-planned in terms of incrementally building up your coaching skills.

The investment of time and money you make in CCC will be felt every day for the rest of your life. It is so so worth it.
By Enrolling Today, You Will Receive

...
Automatic enrollment in our next CCC cohort.

Instant access to our Coach Training Portal and Theory Lessons to get a head start on your learning.

Instant access to the Metanoia Catholic Academy (MCA). Your CCC enrollment gives you 12-months MCA access starting when your cohort begins, so the sooner you sign up the more free access you enjoy in MCA.

Immediate access to our Alumni Coach community for encouragement, collaboration, and connecting with other coaches and trainers

Immediate access to weekly exclusive coaches-only group calls.

Early access to your Certification Textbooks, two journals, and additional items in your CCC onboarding kit delivered to your home.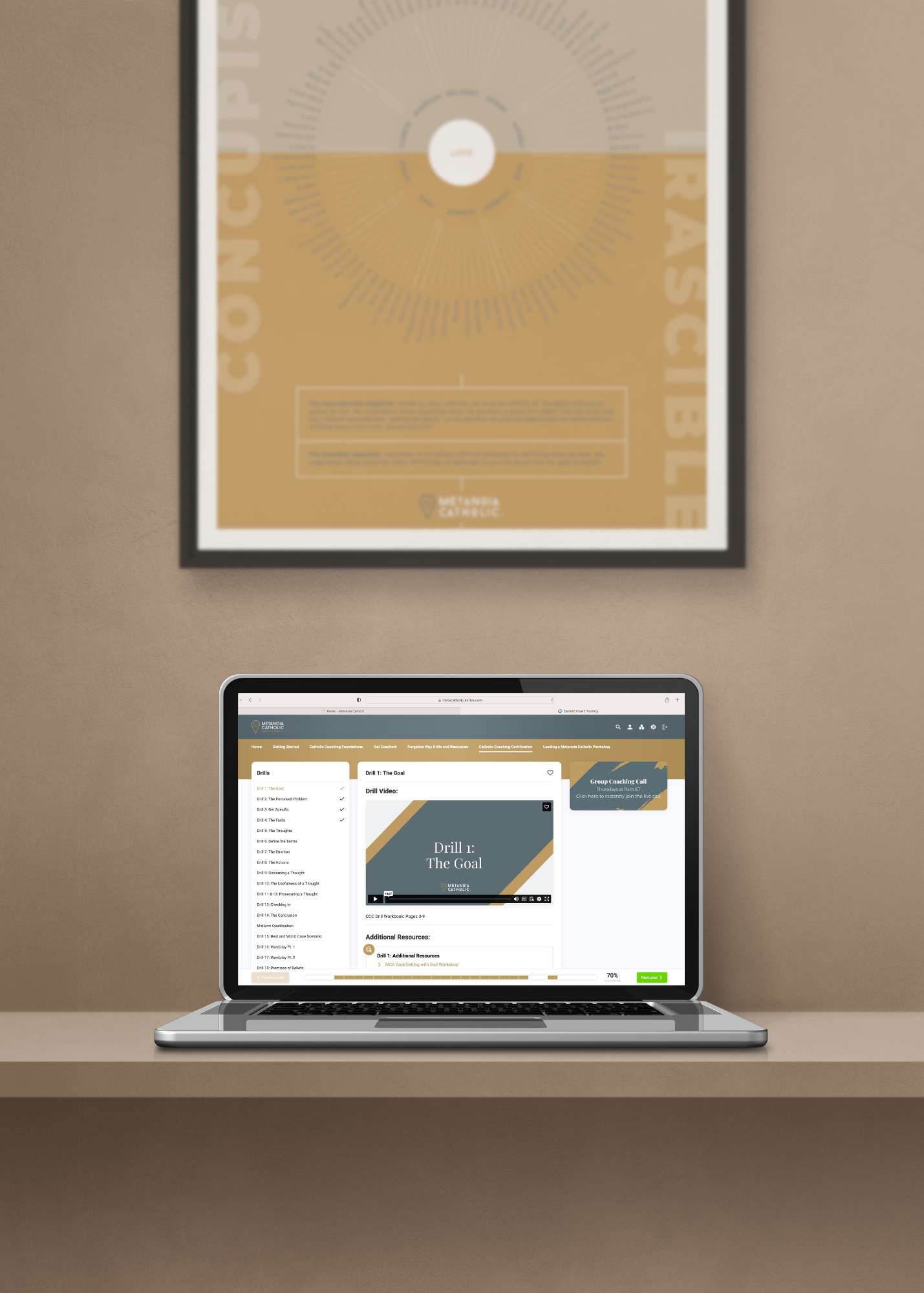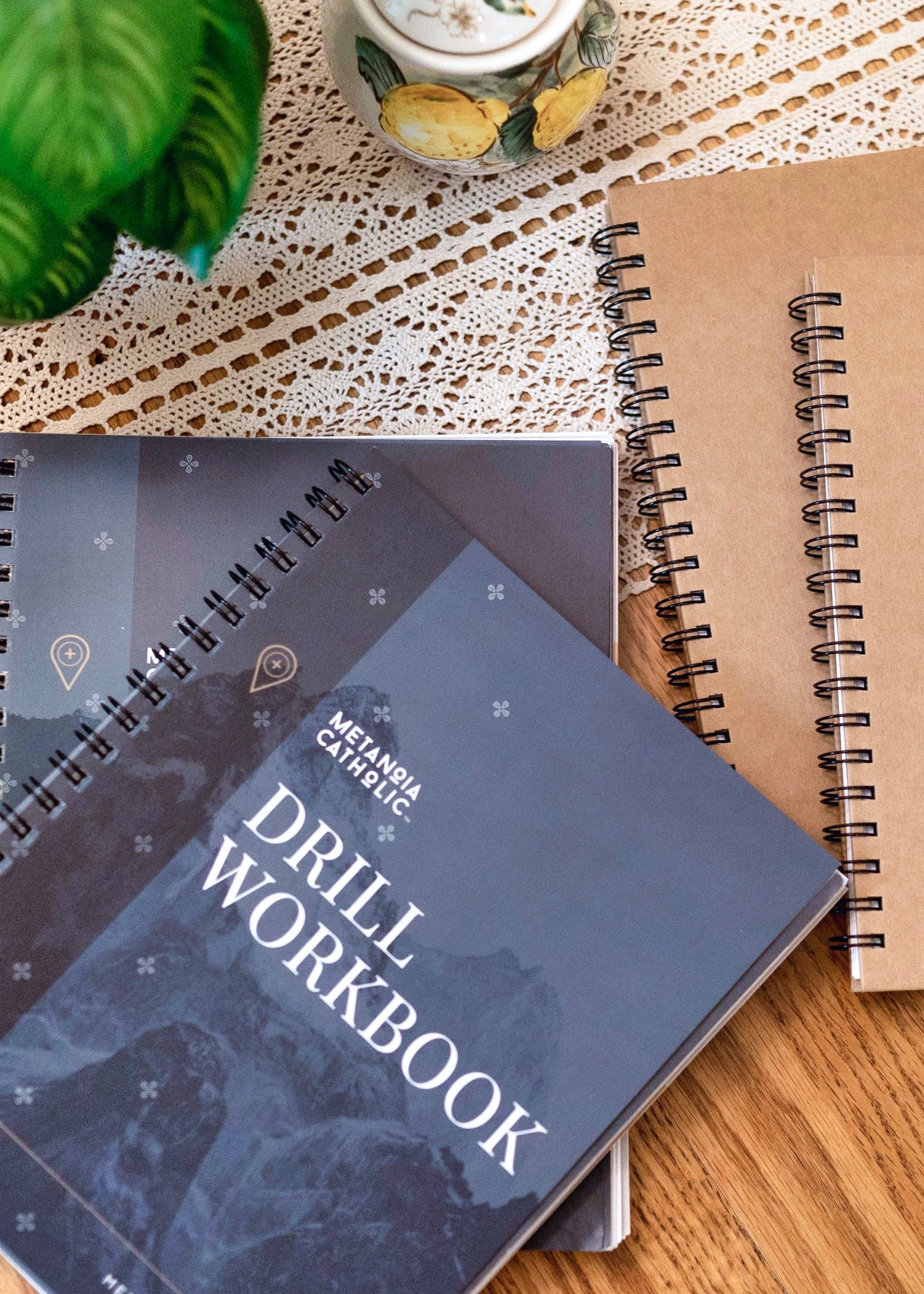 There's more! We've got BONUSES

...
We know that there is more to becoming an amazing Catholic Coach than getting certified (which is amazing on its own). So we've added the following bonuses to set you up for success!
BONUS 1: Coaching Admin Startup Pack with templated contracts, disclaimer statements and discovery call formats.

BONUS 2: Personal Webpage in Our Certified Coach Directory for an instant credible landing page for sending prospective clients.

BONUS 3: Four-Figure Leadership Workshop Training where we give the resources and training to offer our unique leadership training program.

BONUS 4: All You Can Eat Workshop Buffet filled with simple workshops you can offer immediately to build up your clientele and start generating income.

BONUS 5: Monthly Business and Money Mindset Detox Calls to overcome the obstacles keeping you from being decisive and creating value for your clients.

BONUS 6: Monthly ProDev and Skill Sharpening Sessions to keep you ahead of the curve and on your game as a professional coach.

BONUS 7: $500 Coupon for The Value Formula Course to help you develop your unique and unrepeatable coaching offer.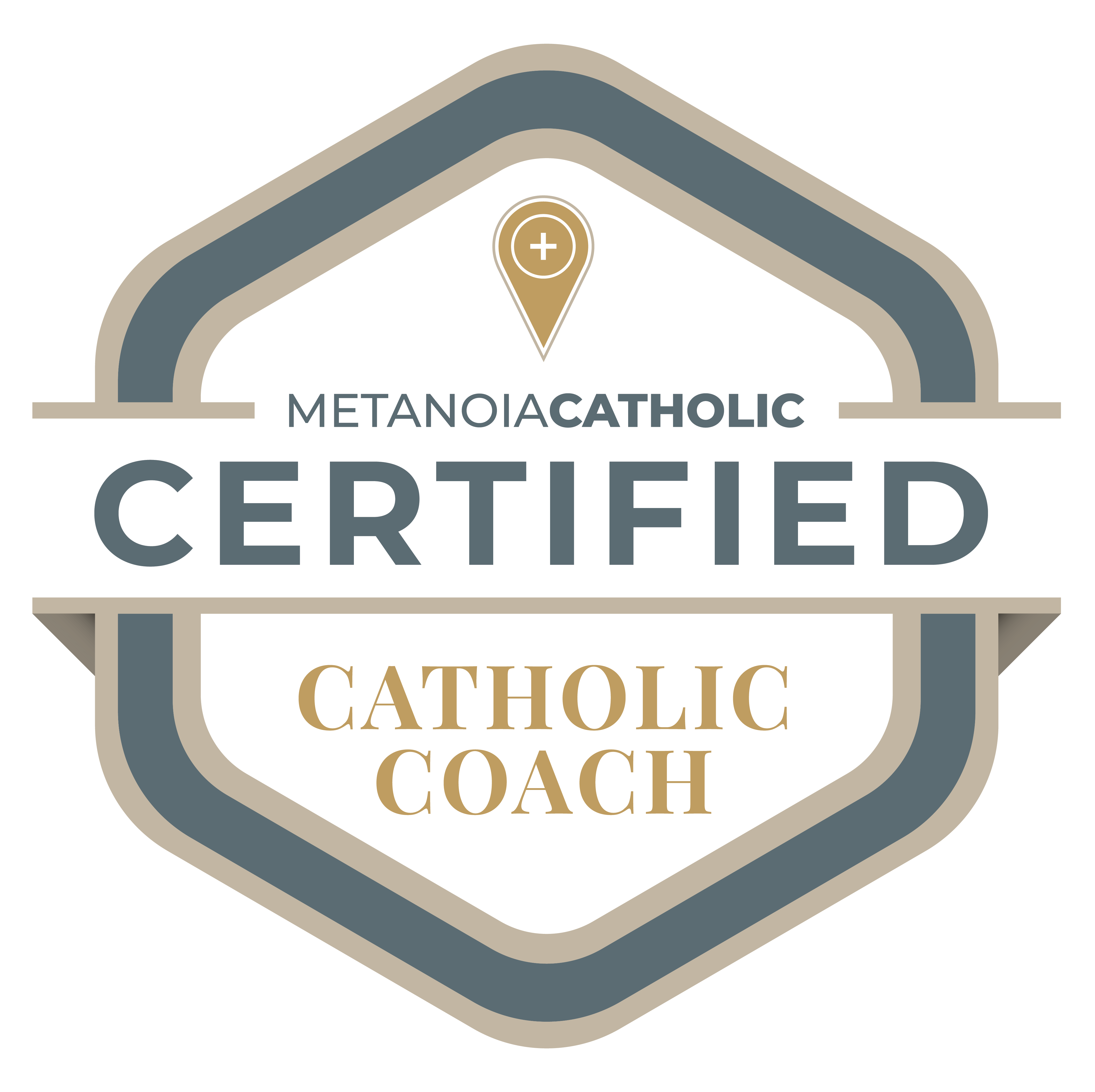 Get Certified Today!
You have the option of of six monthly payments of $1,850 -or- Pay-in-full at $9,997.
Plus! We give our Certified Stamp Guarantee.
We're so confident that our drills and certification will result in your achieving certification standards, that if you're not certified after your second attempt of your final exam, we will personally tutor you 1:1 until you pass!
Of course, your end of the bargain is showing up to all your drill sessions and completing your certification assignments (we can't do your work for you)! Point being, as long as you are doing the work and sticking to the plan we give you, we're dedicated to helping you earn your Catholic Coaching Certification.
Frequently Asked Questions
Do you offer any business coaching or assistance in starting my coaching business?
Yes. Once you begin Certification, you will gain access to our weekly Certified Sessions, which offers business-specific coaching. We have more concentrated offer-development courses, like the Value Formula, which is available to certified coaches for purchase following certification.
Are there any scholarships?
We do not offer scholarships, but have had students generate their own support through their parish or sponsoring organization.
What is the time commitment?
CCC is a 6-month weekly training program. You will have drills once a week for an hour. We offer morning, afternoon, and evening session options. Students are responsible for completing the self-paced lessons on their own schedule.
After passing midterm qualification (roughly midway through the program) students will need to complete 10 practicum hours coaching clients to complete their certification.
Plan to allot roughly 2 hours per week of lessons (same lessons from Catholic Coaching Foundations) and drill sessions. Students who enroll early will get immediate access to self-paced lessons.
Are there any materials that we receive that we can use with our own clients?
CCC graduates gain access to our Certified Resource Library, with worksheets and lesson plans for leading a number of different workshops. We also hold new workshop training each month during Certified Sessions.
About Your Instructors
Hi! We are Matt and Erin Ingold. When we reached the point of frustration and burnout in balancing life as parents, professional coaches, and staying involved at our parish, we knew something had to change. So we began to focus on combining our life coaching experience with our Catholic faith and found a growing clarity of God's will in our lives.
To help more Catholics experience the powerful effects of coaching while avoiding many of the New Age pitfalls in the self-development world, we launched Metanoia Catholic. Drawing on our coaching experience and training with the Theology of the Body Institute, Franciscan University of Steubenville, the Augustine Institute, and Divine Mercy University, we offer an authentically Catholic coaching experience that honors God and His grace as the change-agent and Beatitude as our ultimate destiny.