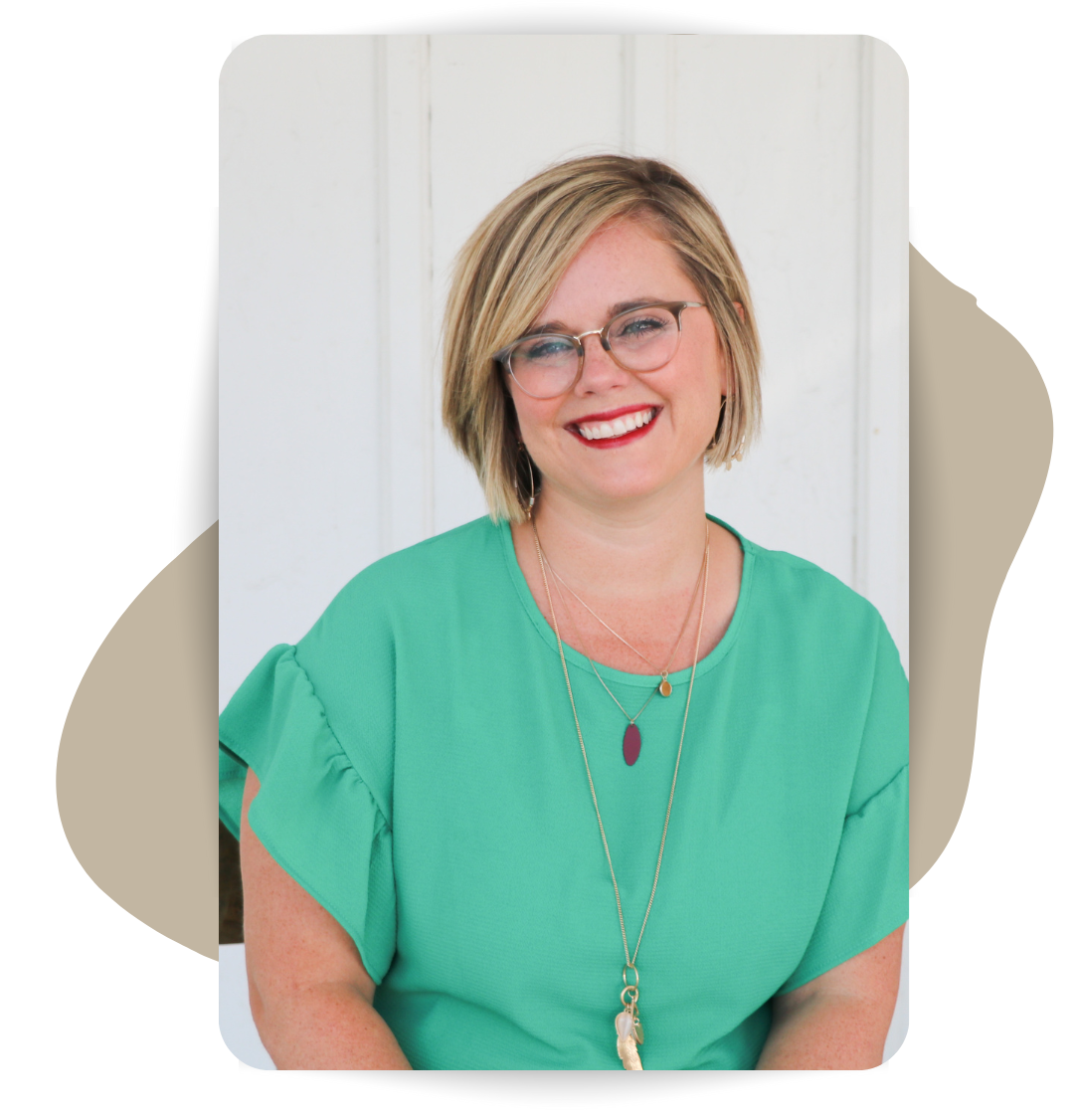 Emily Adams
I help Catholic women encounter their baby loss through a different lens.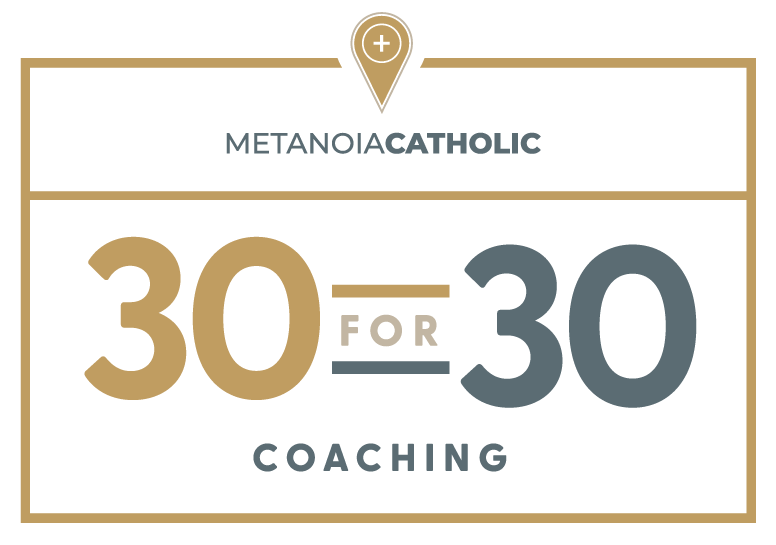 Wanna do a quick and affordable one-time coaching call with me?
It's called 30 for $30!. With 30 for $30, you can book a 1-time 30 minute coaching call with me for just $30. Trust me, we can do a lot in just 30 minutes, and sometimes, all people need is a good Catholic sounding board to get them unstuck and back into action.
Ready to book? Click below, pick a time, checkout, and I'll see you on our call!
ENCOUNTER:
A Self-Paced Catholic Retreat for Bereaved Mothers
Share your grief with the Lord in a BRAND NEW WAY!
Encounter is a self-paced Catholic retreat for bereaved mothers who have experienced baby loss and desire to learn how to process their emotions with the Lord, so they can experience the fullness of life that their motherhood has to offer them.
DURING THIS RETREAT, YOU WILL
- Grow in awareness of your grief to more easily allow the Lord to meet you in your pain;
- Learn how to process your emotions in a way that allows you to honor your grief and your baby;
- Start seeing yourself with compassion instead of shame and blame;
- Encounter the Lord in your pain and grief that is gentle and hopeful;
THE RETREAT BUNDLE INCLUDES:
- A companion guide workbook that walks you through emotional processing with Jesus step-by-step;
- Videos explaining what an emotion is and some common myths about emotions;
- A replay of the virtual retreat if you want a more hands-on guided experience;
- Scripture passages on emotions for you to pray with and journal with;
- "6 Things I Wish I Knew After Baby Loss" download, plus journal questions;
- A Litany of Trust for a Loss Mom Prayer;
- A flower memorial print;
- Additional resources, like favorite podcasts on emotions and baby loss;
- Access to a private Slack community to talk and connect with other loss moms who have gone through the retreat.
PURCHASE ENCOUNTER TODAY FOR $19
Schedule a Discovery Call
Want to know more about what it would be like to work with me? Schedule a discovery a call and let's get started!
GROWING WITH GRIEF
There are so many women who have silently struggled with multiple baby losses.
They have resisted their grief and pushed down all emotions just so they can survive the day. They put on a smile to make sure others don't feel uncomfortable, but they are falling apart inside. They find themselves easily angered and jealous of the women they encounter that seemingly have the life they desire, and then beat themselves up for feeling this way. They believe they are completely alone and no one can understand how heavy this cross is, even their spouse. They want to be able to acknowledge and honor their pain, but desperately want life to just go back to normal. They are reluctant to become pregnant again out of fear of it either not happening or losing another baby. They don't think their heart can take anymore pain or heartbreak. When they look at their future, they feel hopeless.
They've been just putting on a smile and shoving their grief into a box. They've been ignoring their feelings to get through the day. They have tried thinking positively. They have tried to "just to be happy" for others. They've gone to baby loss support group meetings and have felt seen, but days later begin to slip back into hopelessness. They have gone to counseling, which has helped with processing and accepting their loss, but still find themselves stuck and not knowing how to move forward with hope. They believe they've accepted their circumstances by telling themselves "this is just how my life is now."
There is a different way to look at this. I promise you!
WHAT IF...
You could encounter your baby loss and grief differently?

What if looking at your future wasn't so scary and overwhelming?

What if you didn't have to resist your emotions so much?

What if you didn't feel jealous anymore at the announcement of another pregnancy?

What if you didn't have to keep being triggered every time you go to Mass and sit next to that couple with one, two, or ten children?

What if you didn't have to walk on eggshells whenever you wanted to talk about your loss with your spouse and loved ones?

What if you didn't have to just survive each day, but are able to look at it with anticipation and excitement?

What if you didn't have to feel alone anymore on this journey?
In my coaching program "Growing with Grief," I teach you the same skills I learned to stop fighting my grief and emotions and start living life again with hope and joy.
With me as your coach, you'll learn how to encounter your loss and grief through a different lens by learning how to…
Start seeing yourself with compassion instead of shame and blame.

Process your emotions in a way that allows you to honor your grief and your baby.

Stop becoming triggered by things that are out of your control.

Become fully present once again to your spouse, children, and loved ones.

Set boundaries and still love those around you who might not understand your pain.

Look at your future with excitement and hope.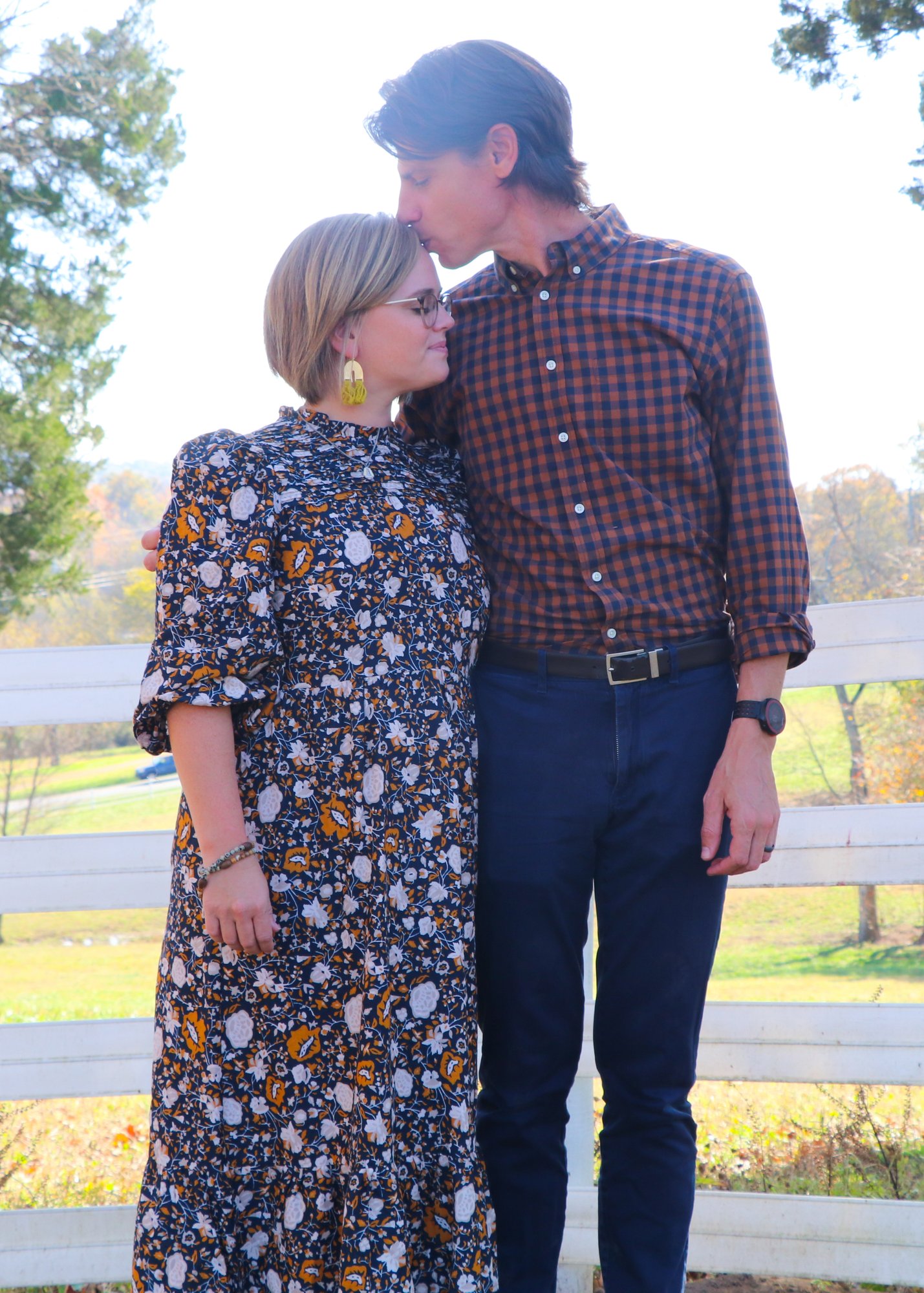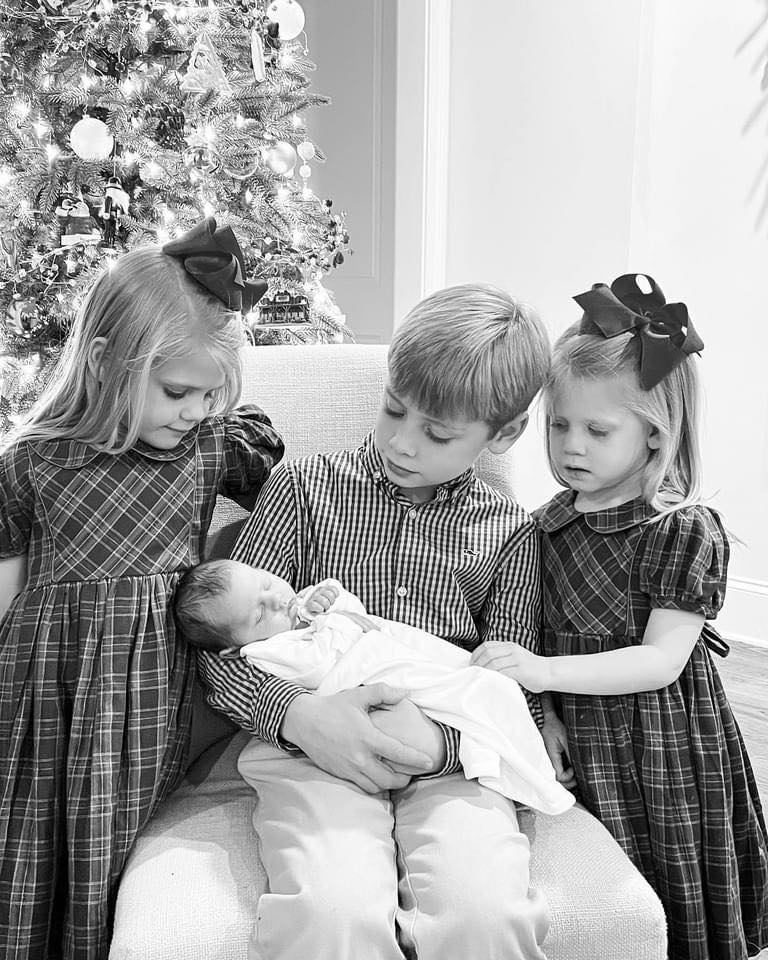 About Emily
Hello! My name is Emily. I live in Nashville with my husband, Dave. I am a unique mother of 10 — four living children here on earth: Jude (8), Miriam (6), Josephine (3), and our newest addition, Rosemary (Dec 2022), and 6 little souls in heaven: Gabriel, Thomas, John David, Violet Benedicta, Lawrence Peter, and Luke Christopher. Our little saints keep us striving for heaven and help us to see more clearly just how thin the veil is between heaven and earth.
I have been walking the path of baby loss for over 9 years now. Four months into our marriage, we had our first loss, and it completely threw me for a loop. I had never considered miscarriage as a possibility. I naively thought that if I chose to be "open to life", God would abundantly bless us with a gaggle of kids to raise. I have a fairly large extended family filled with lots of babies being born each month, it seems, and not once had I ever heard of anyone losing a baby.
Did you know that 1 in 4 women experience a miscarriage? It wasn't until my own that I realized just how common it was, including the women in my own family. It just wasn't ever talked about.
After our 3rd loss at 17 weeks, the Lord put on my heart to start intentionally creating space for grieving mothers, like me, to help show them that while this cross is heavy, it can be joyful. What started as a 54-day rosary novena and a Mass transitioned into an Instagram account (@thelittlesouls) to bring awareness, solidarity, and hope to others. Then, after our 6th loss at 19 weeks, the Lord asked me to more intentionally help those that carry the cross of baby loss to transform their grief from a cross that they begrudgingly wanted to bear, to one that they can fully embrace with joy, complete surrender, and trust.
I graduated with a Bachelor in Fine Arts degree in Visual Communication from the University of Dayton in 2007. I have always enjoyed serving women in different ministries, many of which helped start. When I discovered coaching, and more specifically Metanoia Catholic, it was like merging the best of all my worlds into one space. At first I thought that design had nothing to do with coaching, especially Catholic coaching, but what I have realized is that the skills I love to use the most in designing were the same skills I utilize as I coach. Being able to look at things from different perspectives, keeping a big picture while looking intentionally at small details are all needed in coaching and helping those I work with to be able to see themselves with compassion and the way God sees them.
I have a passion for personal growth, so I have spent the last several years learning as much as I can about human development and enjoy learning about the beautiful connections between mind, body and soul. It was through this hunger to understand my grief better, that I knew there had to be a "better way" to live. Yelling at my husband and kids because I was hurting was getting me nowhere. What I discovered along the way were tools that drastically improved how I looked at my circumstances, personal inner healing, and a renewed sense of purpose in my vocation. The Lord showed me that this cross was never intended to be carried alone. He wants us to invite him in, so he can help heal those places within ourselves that seem impossible to heal. All we have to do is reach out and ask.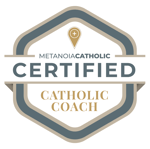 What People are
Saying About Emily...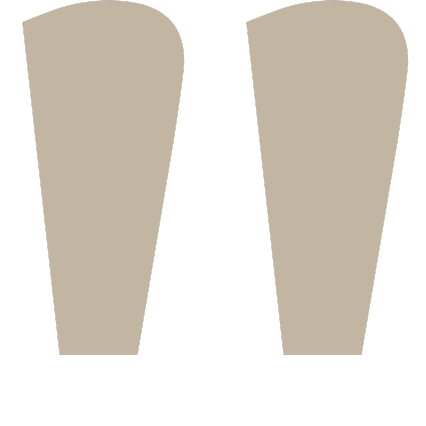 Emily has been instrumental in helping me process and heal from wounds that have been affecting me, my marriage and my family for decades. I have had more success working with her in changing my mindset and finding peace in conflict than years of therapy and self-help books. She invites God into each session and speaks the truth in a loving and gentle way, while also helping you feel safe to be vulnerable. She, along with the Holy Spirit, are helping me become the best version of myself- a woman who knows her worth and identity. I couldn't be more grateful.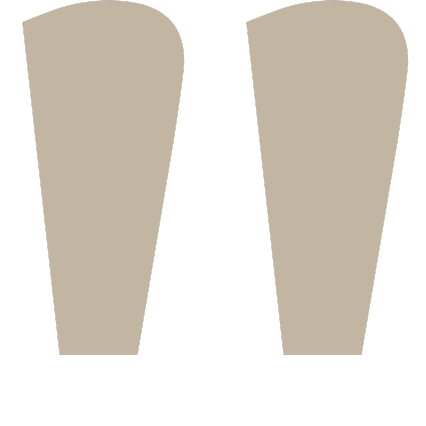 Emily's gentleness mimics Christ's. I am not a problem to be fixed, but a person to be loved. Through Emily's guiding questions during our sessions, I am able to hold my toxic thoughts up to the light of Christ where they can be seen for what they truly are.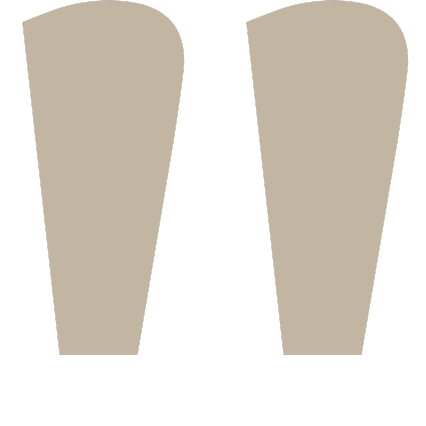 Emily's insight and gentle way of encouraging discussion is what we all need. She has helped me to learn more about myself, my roadblocks and given me practical tools to feel more confident as a woman.