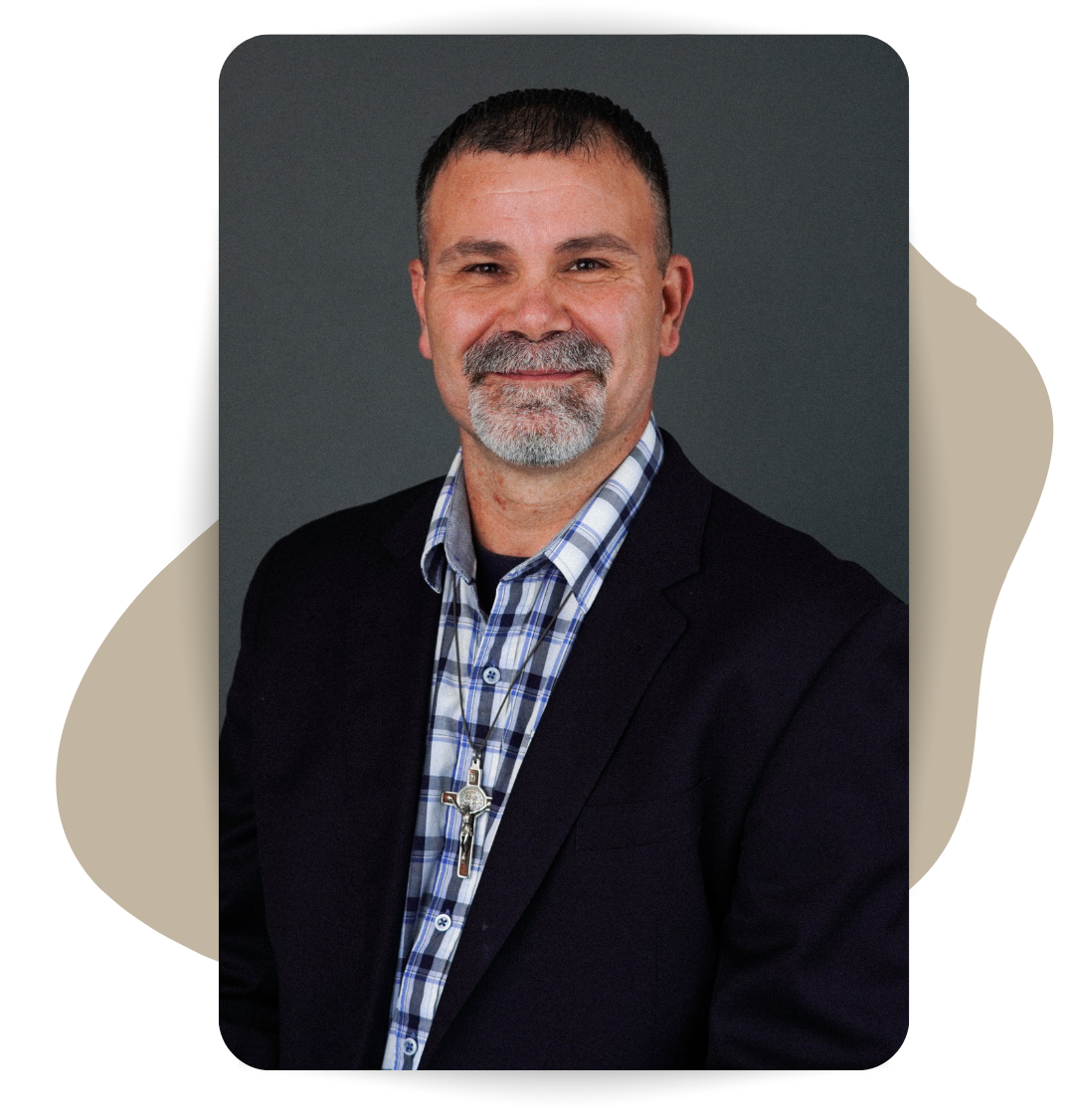 Marty Thompson
I help men overcome personal obstacles and become stronger, more virtuous husbands and fathers.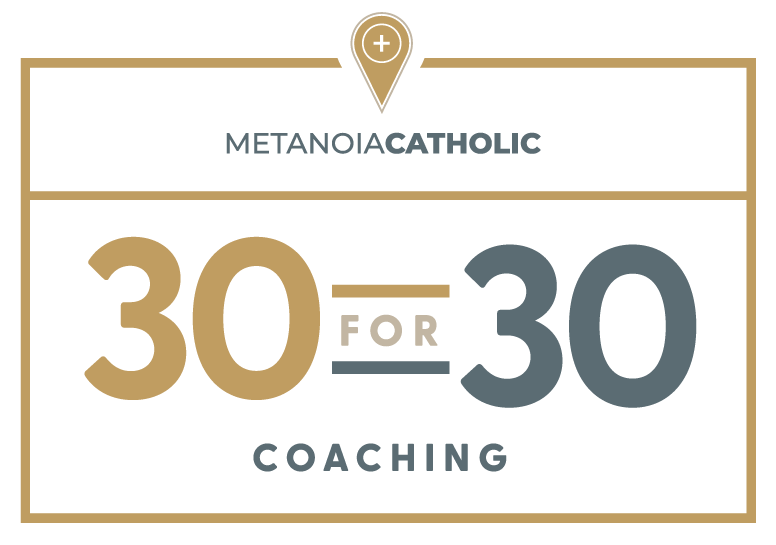 Wanna do a quick and affordable one-time coaching call with me?
It's called 30 for $30!. With 30 for $30, you can book a 1-time 30 minute coaching call with me for just $30. Trust me, we can do a lot in just 30 minutes, and sometimes, all people need is a good Catholic sounding board to get them unstuck and back into action.
Ready to book? Click below, pick a time, checkout, and I'll see you on our call!
Become a Virtuous Man
Many good Catholic men love their faith and their family but find it hard to show up and be truly present for God and their family.
Are you living out your mission as a Catholic man, husband, and/or father?
Do want to be more present to your family but find it nearly impossible?
Do you struggle with vice, sin, and temptation that causes you guilt and shame?
Do you strongly desire to be a better man, but just can't seem to accomplish much on your own?
I grew up without a father in my life to teach me how to be a good man.
I was raised in an environment surrounded by alcoholism, drug addiction, pornography, and domestic chaos. By the age of 23, I hated life and had become a slave to many vices, sin, and temptations. I came close to suicide several times in my young life. By God's grace and my willingness to ask for help, in November of 2000, I surrendered my addictions. I became willing to do anything to stop hurting and to find purpose and meaning in my life.
On April 10th, 2004, I was baptized and confirmed into the Catholic Church. Three years later, I married my wife on April 28th, 2007. I had an awesome sense of meaning and purpose in my life. What I didn't know was how hard it was going to be.
In the last 16 years of our marriage, we've lost 4 children. We have 4 that are alive. Two of our children have autism, one of them has a severe learning disability, and our youngest child has congenital heart disease and had open heart surgery when he was 4 months old. These and other hard things tested our marriage. If it hadn't been for my Catholic faith, the sacraments, prayer and fasting, devotion to the saints, especially the blessed Virgin Mary, and good spiritual direction, I don't think we would have made it to the other side of all that.
A few years ago, I discovered personal development resources and found a way to grow and become a stronger man for God and my family. I learned that I can't change others, but I could change me, which had a powerful impact on the people in my life including my wife and my children. Two years ago, I found Metanoia Catholic Coaching, which has become the framework and foundation for my personal growth and mission in life as a Catholic man, husband, and father. My mission is to help other men overcome hard things and become a better man for God and their family.
Do you love your Catholic faith and your family?
Have you struggled with hard things?
Do you desire to overcome those hard things, become a stronger man for God and your family, and live out your mission and purpose in life?
I'd be honored to help and guide you on your journey. Sign up for a discovery call and let's talk.
What to expect from coaching with Marty:
1. Self-Awareness - Take control of how you show up in your life by homing in on your strengths and your weaknesses.
2. Self-Mastery - Learn how to conquer vice and sin in your life!
3. Virtue - Become a man of virtue!
4. Mission - Discover your personalized mission in life and become an intentional virtuous leader for God and your family.
Schedule a Discovery Call
Want to know more about what it would be like to work with me? Schedule a discovery a call and let's get started!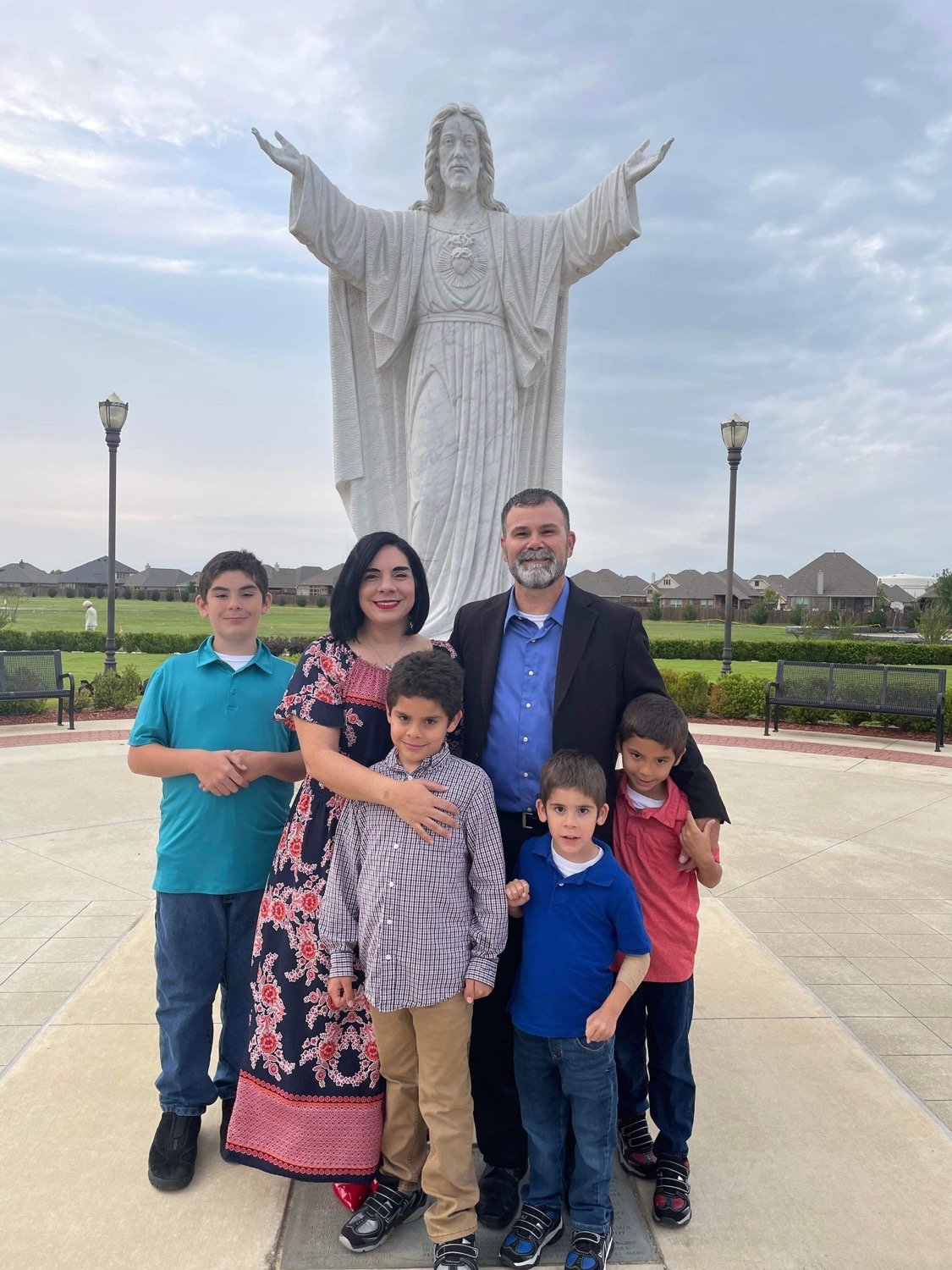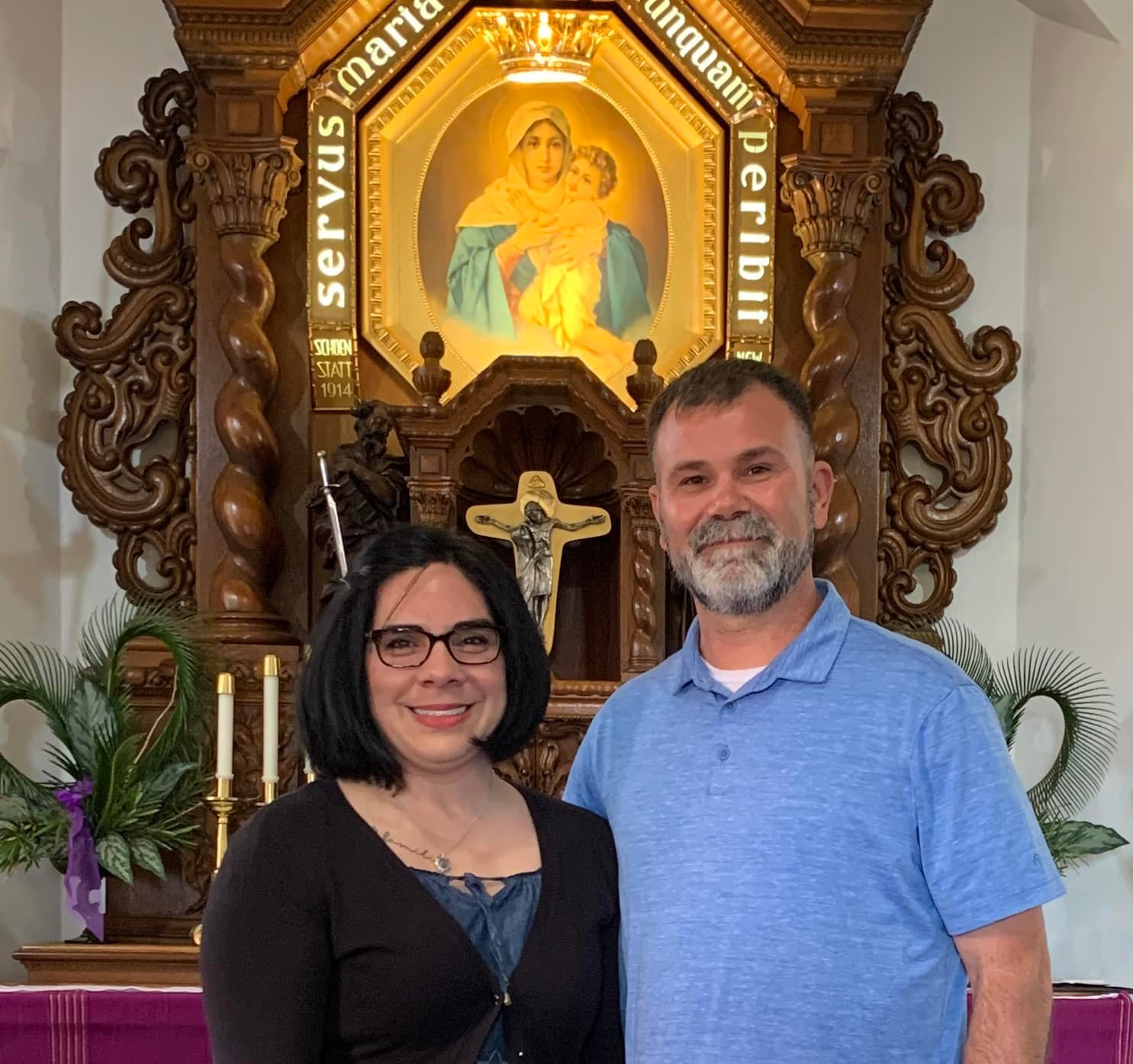 About Marty
Hello! My name is Marty Thompson. I live in Northlake, Texas with my wife, Diana, and four boys, Augustine (12), Elijah (10), Joseph (8), and Isaiah (6).
I graduated with a Theology degree from Holy Apostle Catholic College and Seminary in 2020. I received a coaching certification from The John Maxwell Team in 2020. I also received a Catholic coaching certification from Metanoia Catholic in 2022. I've been involved with 12 Step recovery for 22 years, including 1 year with Catholic in Recovery, a beautiful and powerful Catholic ministry where I continue to help Catholic men thrive in their Catholic faith and recovery.
I was blessed with sobriety from alcohol and drug addiction in November of 2000 and baptized and confirmed in the Catholic Church 4 years later.
I realized as a newly baptized Catholic that I had a serious problem with lust issues and it was controlling my life, producing feelings of shame, anxiety, and low self-esteem. In 2006, I surrendered my lustful issues to God and, with the help of my confessor/Spiritual Director and the teachings of St. Pope John Paul II and his teachings on the Theology of the Body, I experienced transformation and freedom from acting out of the obsession.
I wished back then I had a Catholic mindset coach that would have helped me to manage and transform the thoughts and beliefs that led to lustful thinking and behaviors. It would have saved me years of difficult work overcoming the beliefs that I had about myself, God, and women.
After just one year of getting coached and participating in the Metanoia Catholic Academy and using the Metanoia Journal, I've been able to overcome childhood fears that grew into rooted stubborn beliefs that caused anxiety and shame that kept me stuck from growing in my potential and personal vocation.
Metanoia Catholic mindset coaching has given me the freedom and power to gain a deeper self-awareness, growth in virtue, especially temperance and a clean heart and mind, and a strong sense of purpose as a Godly man, husband, and father.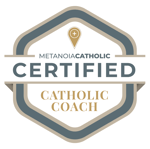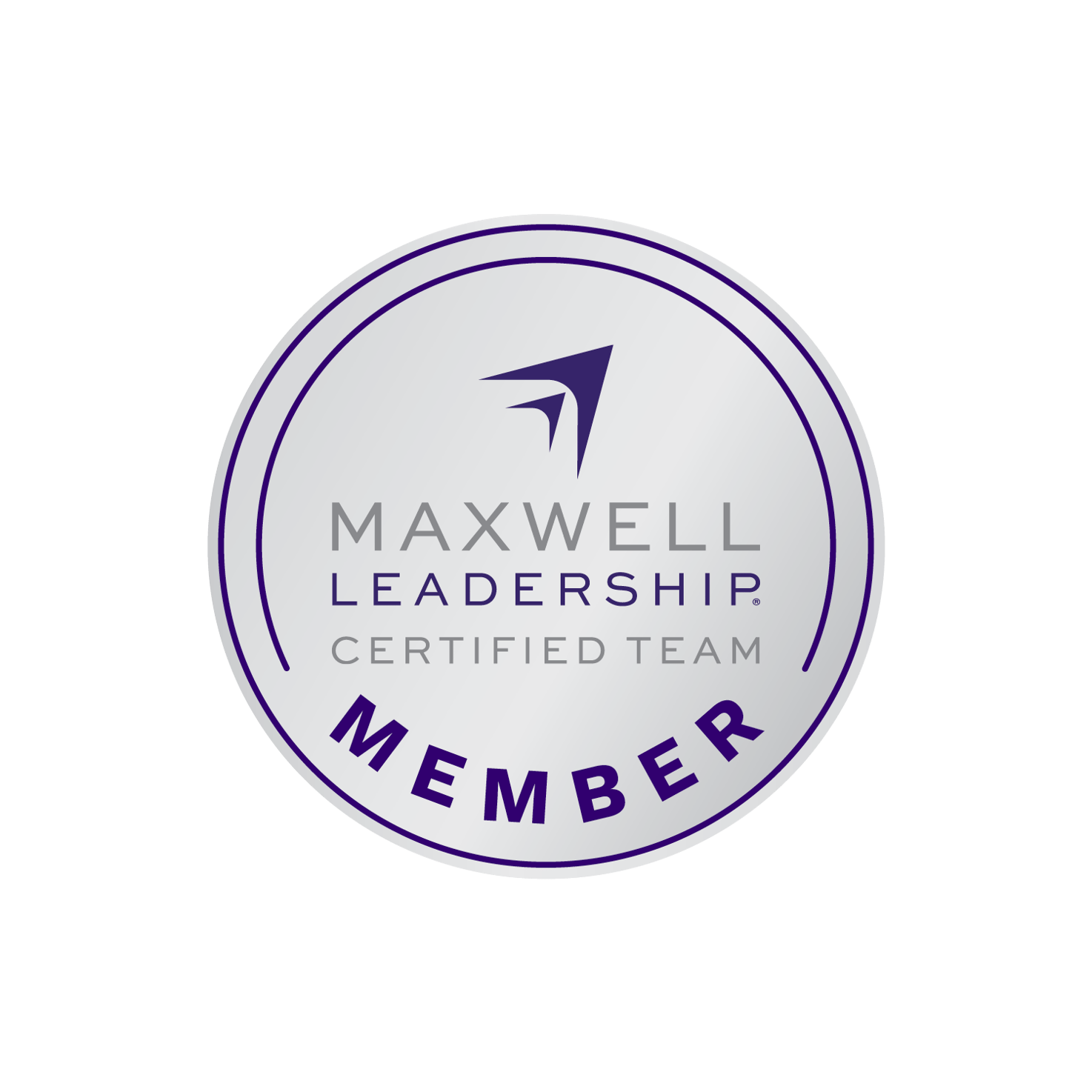 What People are
Saying About Marty...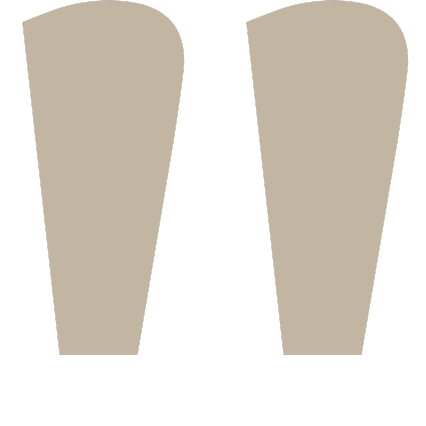 My recent thoughts have been about becoming better at leading my family and taking every thought captive and making it obedient to Christ but with the challenges of life I struggled to get a strong footing to do so. This course has opened me up to tools and techniques that not only help me to do this but also clear out all the noise so I can hear the still small voice of God. Incredible revelations and insight have been received since adopting some of the practices Marty has taught us.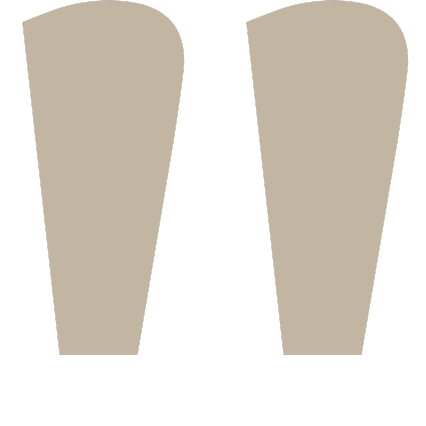 Marty has opened a whole new world to me. He's the most encouraging nonjudgmental person I know now. He has taught me so much about self awareness, personal growth, and personal relationships. On levels I didn't know even existed! Or at least thought was just for certain types of people. After a short time working with Marty Thompson I really feel I'm getting closer and closer to my true potential. He has me believing I can achieve pretty much whatever I want. He teaches me to think for myself and all he does is provide a road map or the blueprint for success. I know I've benefited from his coaching and I see the ones closest to me benefitting as well. If you ever wanted more, or felt you could do something but just aren't sure how to start or what to do. If you just want to be better at whatever you do I highly recommend giving Marty a try.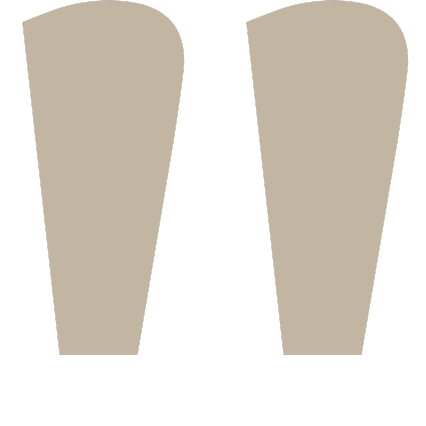 Marty has a tremendous gift of inspiring men to become men of God and true leaders in their family and community.